Back to news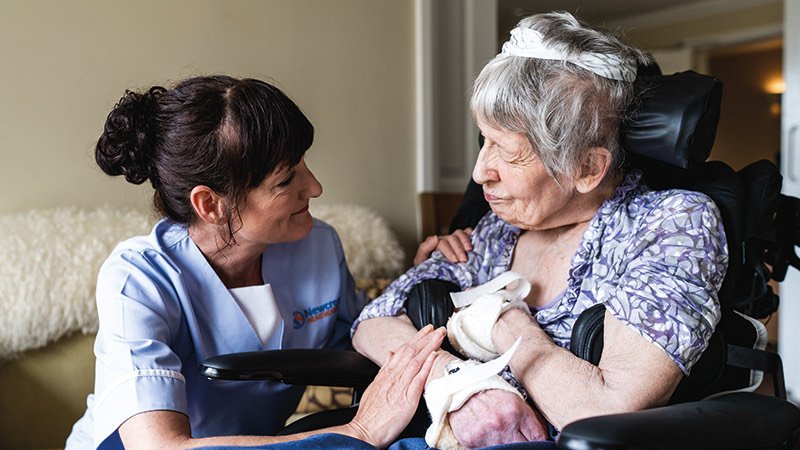 Delivering excellence in home care with case management
​Case management is a key strand of the Department of Health's model for caring for people with long-term health conditions. This recognises that individuals with ongoing conditions require targeted care planning.
Case management is the process that we - along with other parties, such as case management companies and commissioners - follow to deliver the highest standard of care in the most efficient way.
Why is case management important?
Major shifts in demographics and disease status have led to an increased demand for home care services, and therefore health and social care funding. To meet this challenge, the healthcare industry has had to develop an approach that coordinates and integrates services around the needs of service users.
The premise of case management is that targeted, proactive, community-based care is more cost-effective than downstream acute care. Case management can also lead to more positive outcomes for service users, as processes are put in place to best manage and monitor their health, thus reducing the potential need for hospital-based services.
Stages of case management
Case management involves multiple stages. Firstly, cases are identified as individuals that are at high risk of being admitted to the hospital should the correct care not be provided.
Once these cases have been identified, we work with commissioners or third-party case managers to explore ways that we can deliver the care required - we call this a care package.
At Newcross, we have a truly diverse and impressive range of personalised home care services available, thanks to our highly-trained staff. This means we can work with individuals with extremely complex healthcare needs including those with a tracheostomy and PEG feeding.
A Newcross nurse will assess the needs of the individual and will then, in collaboration with care associates and the wider clinical team, assemble a care plan to follow. This plan ensures that the care provided is accurate, consistent and transparent so that all parties have access to the required information. The care plan is frequently reviewed as we carefully monitor changes in the individual's condition and needs.
We coordinate care as a multidisciplinary team to cover all aspects of the individual's needs, including medication management, self-care support (where possible), psychosocial support, and advocacy and negotiation on their behalf. Constant monitoring helps inform us of any changes required to the care plan.
At Newcross, one of the most important aspects of case management is effective communication and transparency at all times. Our care associates and nurses spend much of their time visiting clients to ensure that we fully understand and adapt to changing individual care needs, encouraging feedback at every opportunity.
We also build fantastic relationships with all parties, including the service user's family, third-party case managers and commissioning bodies to ensure that everyone is updated about any changes in the individual's condition or requirements.
It is with this considered approach to case management that we continue to provide market-leading care to enrich the lives of individuals with complex care needs.
For more information, take a look at the different services that we offer.