Back to news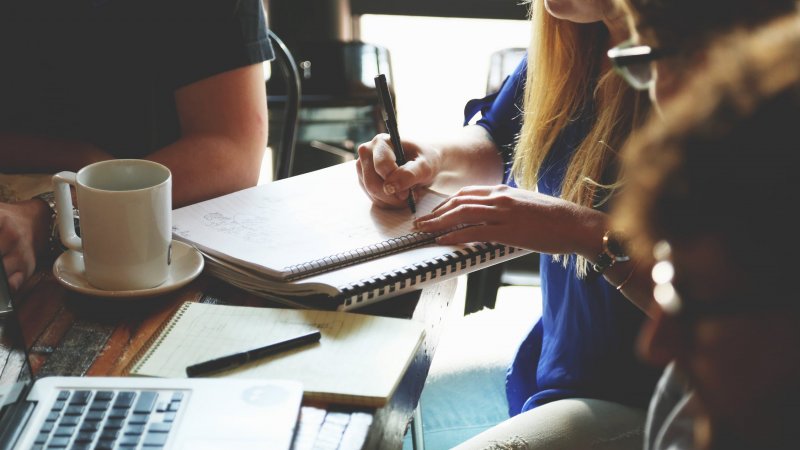 Earn while you learn: 5 tips for student nurses
​Studying for a nursing degree is rewarding but challenging. Two of the biggest concerns that student nurses have are getting practical experience and paying their bills while at university. It's therefore unsurprising that many student nurses choose to work as a healthcare assistant, so they can 'earn while they learn'.
Newcross student nurses
In contrast to most care providers, Newcross is actually managed and led by nurses. Michelle Gorringe, co-founder and Chief Operating Officer of Newcross, is still a registered nurse and actively involved in all aspects of best practice. With lead nurses in every branch and a central Clinical Governance team, undergraduates have access to an entire network of mentors and advisors, to support them in their work and aid them in their studies.
Juliette Millard, RN, is Head of Clinical Governance. She previously served at the National Institute for Health and Care Excellence (NICE) and is a strong advocate for nurturing the next generation of nurses.
"We're always on the lookout for student nurses to join us in our branches. Recruiting undergraduates is great for us because they've already demonstrated a commitment to the profession. Working part-time with Newcross is also great for the students as they get invaluable 'hands-on' experience, spend time with qualified staff and earn additional money."
Advice for student nurses
We asked some of our lead nurses to give us some advice for student nurses.
Here are their five top tips …
"Always give time for your patient and chat away - they love it."

"Don't try to please other staff members at the cost of the patient or service user. Although you may feel pressured, remember that you can decline to do something you're not sure or comfortable with. Or ask for further information."

"Smile, relax, focus, respect others and enjoy what you're doing!"

"Enjoy yourself, smile. Go the extra mile to enhance your service users life. Just one small act from you could make someone's day!"

"Every nurse started where you are right now, remember that!"
Emma Brown, a student nurse at our Kirkcaldy Branch, describes why she chose to work with Newcross during her studies:
"I decided to work for Newcross as a student nurse, as it allows me to choose when I want to work and allows me to be able to work around placement. I also decided to work for Newcross as it meant I was only contracted to one shift a week, but I can work more if I want to.
Working for Newcross has benefited me in many, many ways. I've developed my personal care and communication skills and my role has allowed me to work with individuals with dementia and other health related issues. I now have experience in learning how to cope with service users with learning disabilities in supported living and palliative care."
As Emma describes, the benefits of taking on a student nurse role with us are many. Student nurses working with Newcross have access to advice from experienced nurses both in local teams and within our Clinical Governance team. Nurse advisers are available seven days a week, to deal with any questions or queries you might have, as well as ongoing support through your revalidation.
We also allow our student nurses to choose the hours that fit in with their course timetable. You can take control of your own schedule, fitting in those all-important study hours in, around the clock. What's more, you will have the constant support of a local line manager, a minimum-hours guarantee and a permanent contract.
Why do student nurses join Newcross?
Salary of up to £11.25/hr, paid weekly including holiday pay

Permanent, flexible and guaranteed hours contract

Criminal record check (DBS) cost refunded after initial period

Ongoing training and development free through credits earned as you

Free uniform earned through credits as you work

Recommend a Friend scheme, paying up to £500 per successful referral

Online area and smartphone app to manage your availability, bookings and payslips

24-hour central contact centre, open 365 days a year
If you have any questions about the application process, specific roles or our approach to healthcare, please don't hesitate to contact our HR team at hr@newcrosshealthcare.com or simply browse our nursing vacancies today.