Back to news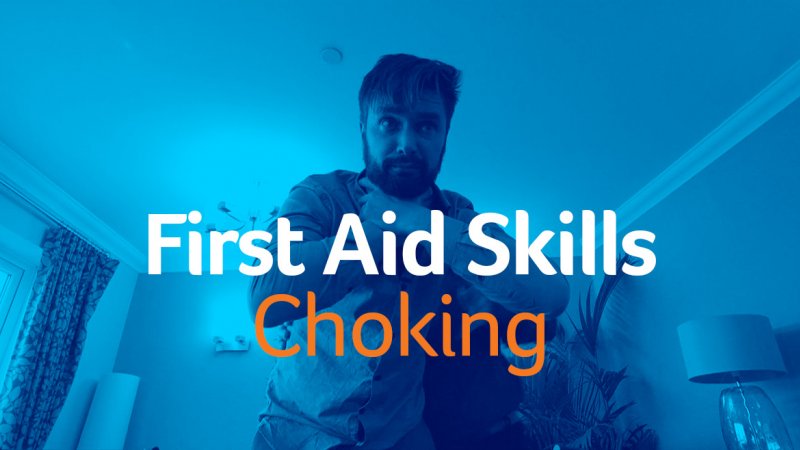 First Aid Skills: Choking
Written by Juliette Millard - Head of Clinical Governance
​If you've ever found yourself choking or seen someone else experiencing it, you'll know it's extremely alarming. Acting swiftly and effectively is essential because this is a potentially life-threatening problem.
What is choking?
Choking occurs when there's a blockage in the airway. It's usually caused by food or a swallowed object getting stuck in the throat or trachea and prevents normal breathing. When administering first aid, the conventional response is to dislodge the blockage using a number of physical techniques. These can seem quite brutal but when someone's choking, you really can't be timid.
Banging your hand on the back, between the shoulder blades, is the first intervention to try. However, if this isn't successful, the next step is to undertake 'abdominal thrusts', a technique that was previously referred to as the 'Heimlich Manoeuvre'. It was developed by and is named after the American surgeon Henry Heimlich, MD.
In the early 1970s, Heimlich noted that food and other objects blocking the airway from the mouth to the lungs were not always expelled by giving sharp blows to the back. In 1974 he devised a new method that he tested on laboratory dogs. It's now almost universally advocated in healthcare training.*
Apparently, there are photographs available illustrating these experiments but as dog lovers here at Newcross we really couldn't bring ourselves to publish them! But, regardless of the ethical questions about choking and then reviving dogs in the pursuit of medicine, it's fair to say that Heimlich's pioneering work has helped to save many lives.*The techniques outlined in this video are appropriate for most instances of choking and need to be executed in a quick and concerted manner. However, it is important to stress that different techniques should be used for infants and babies. If you're a parent or carer of small people, we recommend undergoing a specialist paediatric first aid course.
This video is one of a series of training materials within our First Aid Training Course. The course covers a range of other life-saving techniques for scenarios including unresponsive casualty, anaphylaxis, stroke, CPR, heart attack, burns and severe bleeds.
​
Every month, our dedicated Learning & Development team delivers numerous custom-designed clinical and management courses to hundreds of Newcross Nurses, Healthcare Assistants and Support Workers. Each course is overseen and approved by our Clinical Governance team and is part of our wider commitment to ensuring that our staff always have latest skills to provide outstanding care. These courses have proven to be so successful that we now also provide them for selected clients.
For more first aid tips, take a look at our healthcare blog.