Back to news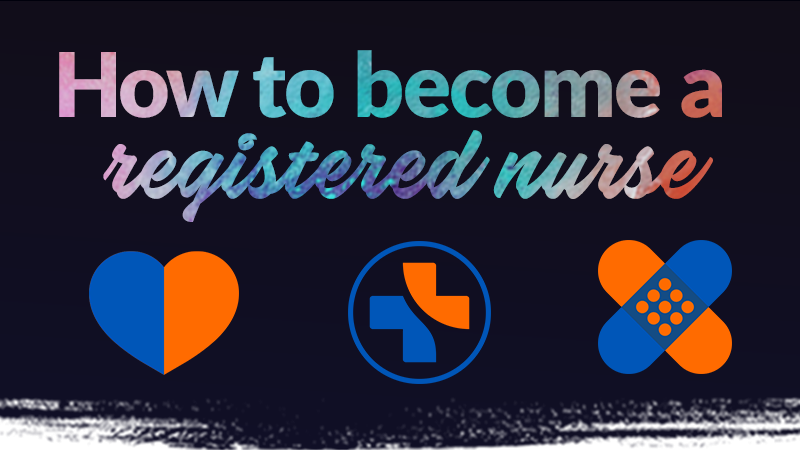 How to become a registered nurse
​Find out how to become a registered nurse. Our ultimate guide explains how you can gain valuable experience and qualify for your dream job.
What is a registered nurse?
Registered nurses are highly-qualified medical professionals who deal with many aspects of individual care across hospitals, care homes and in the wider community. To be employed as nurse in the United Kingdom you must have a current registration with the Nursing and Midwifery Council (NMC). To achieve registration the nurse will have undertaken professional education in a chosen area of nursing (adult, child, mental health or learning disability).
Nurses are an essential part of the health and social care workforce with the employment rates to support this need: according to the NHS, 94% of nursing students are employed within their first six months after graduation. It's a rewarding career with many opportunities for progression, as many registered nurses gain experience through clinical practice to become Clinical Nurse Managers or Modern Matrons or hold other senior nursing positions.
How to become a Registered Nurse
Most registered nurses study a BSc Nursing at university, but there are alternative options if you have a current job in healthcare or related work experience. You can become an registered nurse through the following routes:
University studies
By undertaking a three or four (in Scotland) year degree, students become registered nurses by undertaking a course that specialises in one of the four main fields of nursing as outlined below. These courses offer a mix of practical and book-based learning with work placements throughout the degree. The UK government has pledged to give at least £5,000 a year to students as grants, encouraging growth in the number of qualified UK-based nurses, and there's additional financial support available from local governments.
Nursing apprenticeships
There are a number of nursing apprenticeships available which don't require full time study, where apprentice nurses are hired through vacancies by employers and then released to study on a part time basis at degree level. This usually takes about four years, but prior learning as well as work experience could potentially shorten the length of your apprenticeship.
Top up training for nursing associates
Sitting alongside support workers and healthcare assistants, nursing associates work across many different areas of nursing and assist registered nurses with regular clinical tasks. This role includes one day of academic learning a week, and as they're required to register with the NMC, nursing associates are held to strict clinical standards. This means it's possible to use your experience as a nursing associate towards the requirements needed to become a Registered Nurse: over the next few years, nursing associates can take an 18-month course to become a Registered Nurse.
Nursing specialisms
Becoming a Registered Nurse requires specialising in a field of nursing from one of four areas:
Adult nursing: planning and providing care to adults of all ages, these nurses work with individuals living with long-term health conditions, accidental injuries or short-term health concerns such as pneumonia

Child nursing: these nurses work with children of all ages, providing care for newborns or adolescents as necessary, as well as providing support to parents or guardians of children living with long-term conditions

Learning disability nursing: providing specialised healthcare across all ages, these nurses support people with learning disabilities to live fulfilling, independent lives as well as improving or maintaining physical and mental health

Mental health nursing: these nurses specialise in care of individuals living with a mental health condition, providing advice on relevant therapies, assisting with taking medication and offering support to relatives and carers
How to gain experience whilst training to be a nurse
Many student nurses choose to supplement their learning with practical experience as a healthcare assistant. At Newcross, we support students through their training by offering 'earn while you learn' opportunities: providing flexible workloads that suit your specialisms in different healthcare settings. It's a fantastic way to help decide which branch of nursing to work in and your preferred care setting, and shifts can be adjusted around current workloads.
We're one of the leading providers of specialist clinical training, and offer our healthcare assistants and student nurses the chance to build up credits for free training as they work.
How to become an agency nurse
At Newcross, we welcome applications from experienced Registered Nurses looking for a more flexible way of working. With us, you can choose shift patterns that suit you and pick up shifts through our innovative app, HealthForceGo®.
To join us, you'll need the following:
Current NMC registration

A minimum of 6 months of post-qualification experience

Experience of working in care settings described within the job advert.
How much education does a Registered Nurse need?
You'll need to study a nursing degree to become a Registered Nurse, but as we mentioned above, there are a number of other routes available such as nursing apprenticeships and 'top up' training for nursing associates. These alternative routes still require academic study, so it's important to check your qualifications are eligible. You'll need the following (or equivalent) level of education to get started:
Two or three A levels, usually including a science

A minimum of five supporting GCSEs, including English, maths and a science

Strong mathematical and literacy abilities
If you already have an undergraduate degree in a relevant subject - such as biology, life sciences or psychology - then you may be able to accelerate the nursing degree and complete it as a postgraduate course. Once qualified, nurses then need to register with the NMC to receive their individual registration number known as a PIN.
Of course, aside from formal qualifications, acceptance onto the nursing register also requires nurses to have trust, empathy and a good bedside manner with individuals in their care. At Newcross, we value this as highly as accuracy with medications and clinical expertise. If this sounds like you or you'd like to find out more about current roles available, view our existing nursing vacancies across the UK.