Back to news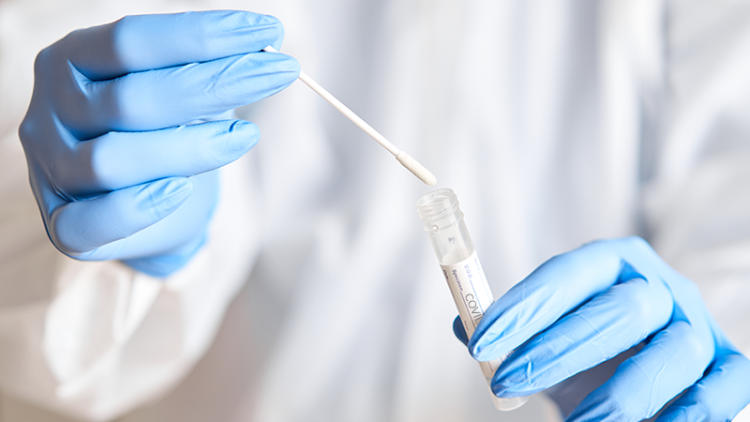 Keeping care homes free from COVID-19
​We understand the challenges that care homes are facing to keep their staff and residents safe at this time. We've launched a two-pronged approach to support our clients. Firstly, we can conduct COVID-19 testing of internal teams and residents. Additionally, using our bespoke tech, we've also rolled out two measures to offer clients confidence when making flexible staff bookings with us. You can now book staff who have received a recent negative COVID-19 test result. Additionally, you can make block bookings, with exclusivity to your preferred staff members, to limit headcount entering the premises.
Supporting COVID-19 testing within care homes
To support healthcare providers at this time, we have assembled a specialist COVID-19 Workforce Testing Team. Our team, composed of highly-trained nurses, are ready to support you by conducting safe and accurate staff testing within your establishment, using government-authorised testing kits.
A clearly defined testing process will be followed to ensure that tests are carried out in line with the government's guidelines. Following this, will also consult you on the best way to mitigate the risk of cases within the home.
Our COVID-19 testing service provides our clients with a cost-effective, convenient and safe way to test their entire workforce and residents in a timely way, enabling them to carry out regular testing schedules.
If you're looking for a safe and accurate way to rest your workforce and residents, contact us today.
Latest COVID-19 test results now available on staff profiles
Our clients can now book staff who have confirmed that they have received a negative result from a government-authorised COVID-19 test.
We recommend that staff get tested every 7 days, even if they have no symptoms, and update us instantly via the app as soon as the results are received. If they have the results of an antibody test, this can also be recorded.
Any member of staff who tests positive will isolate and their availability will be removed from our system until they are fit to return to work.
Secure shifts with your preferred staff using the 'Re-book' feature
It's now easier than ever to secure bookings with your preferred staff.
We've updated the 'Re-book' feature within the HealthForceGo® app for clients wishing to limit the numbers of staff entering their establishment 'bubbles' at this time.
The 'Re-book' feature is easy to use - clients can make additional bookings when authorising a staff member's timesheet at the end of a shift.
A temporary staffing provider with an innovative edge
At Newcross, we're a temporary staffing provider with a difference. We invest heavily in our own bespoke tech, which has enabled us to provide effective solutions for our clients during the coronavirus pandemic.
Thanks to our app, HealthForceGo, we have detailed staff profiles for every member of our 9,500-strong workforce. These features follow a host of recent innovations within our business and offering for clients, such as our comprehensive track and trace system, instant client bookings and specialist COVID-19 training for all staff.
"We are confident that these features will offer our clients peace of mind during these challenging times. We understand the complexities of the situation - on one hand, healthcare providers are short staffed, and this has been worsened by COVID-19 due to illness. On the other hand, providers have concerns over the usage of temporary staff, believing them to be a cause of the virus' spread.
Our clients can book staff, with exclusivity to their preferred staff members, safe in the knowledge that they have tested negative using a government-issued COVID-19 test. We will continue to think ahead and use our bespoke tech to ensure the safety of our clients and their service users."
Stephen Pattrick, CEO and Co-founder
For more healthcare insights, take a look at our blog.
​