Back to news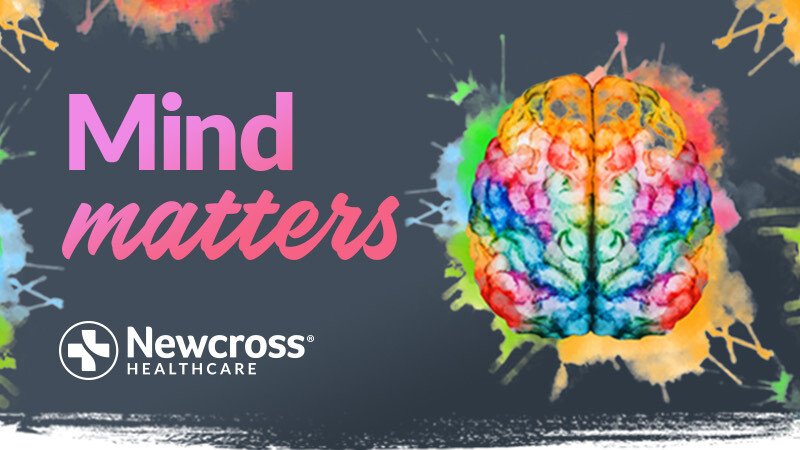 Mental health training free for all staff
​To support all staff through the challenges of the coronavirus (COVID-19) pandemic and beyond, we're hosting a new series of live, interactive mental health training sessions called 'Mind Matters' as part of our 'Educate Whilst you Isolate' series. This is just one of many fantastic, free training opportunities now available at Newcross.
The sessions, led by our very own mental health first aider, Ian Hart, should also help staff understand common mental health conditions, their symptoms and where to get support. We hope this training will offer a number of coping strategies to help maintain and improve mental health and wellbeing, and also serve to encourage our community to help one another in the workplace.
Every year, a quarter of the population experience a mental health problem. But hundreds of thousands of people suffer in silence and in some cases, mental health problems have only been exacerbated by the coronavirus lockdown. The purpose of this training course is to support staff at this difficult time while enabling resilience and a more positive mental health in the future.
What's covered in the 'Mind Matters' course
The courses will be held weekly and they will last for an hour and a half and will cover:
Common mental health illnesses

Depression in the workplace

Where to get help and support, both in and outside of work

A guide to wellbeing
Newcross staff can book the course through their myLearning page on myNewcross.
About the 'Educate Whilst you Isolate' series
Our 'Educate whilst you Isolate' training series has been launched to help staff looking to make the best use of their time at home during self-isolation or lockdown.
So far, we have launched the following training apprenticeship opportunities to existing eligible staff:
Apprenticeships for Level 3 Lead Adult Care Worker / Level 2 Adult Care Worker
Level 3 Senior Support Worker apprenticeship (complex care staff)
For more information on the opportunities available to you, please email: nx.apprenticeships@newcrosshealthcare.com.
The 'Educate Whilst you Isolate' series is just one element of the fantastic, free training opportunities now available at Newcross. We recently made 30 courses freely available to all staff on our online learning portal. A variety of relevant and timely subjects will be accessible to all staff regardless of grade, title or length-of-service.
If you're a current member of staff, keep checking our myLearning platform for the latest updates. If you're interested in joining us, check out our current job vacancies and find out more about the learning opportunities that we offer.