Back to news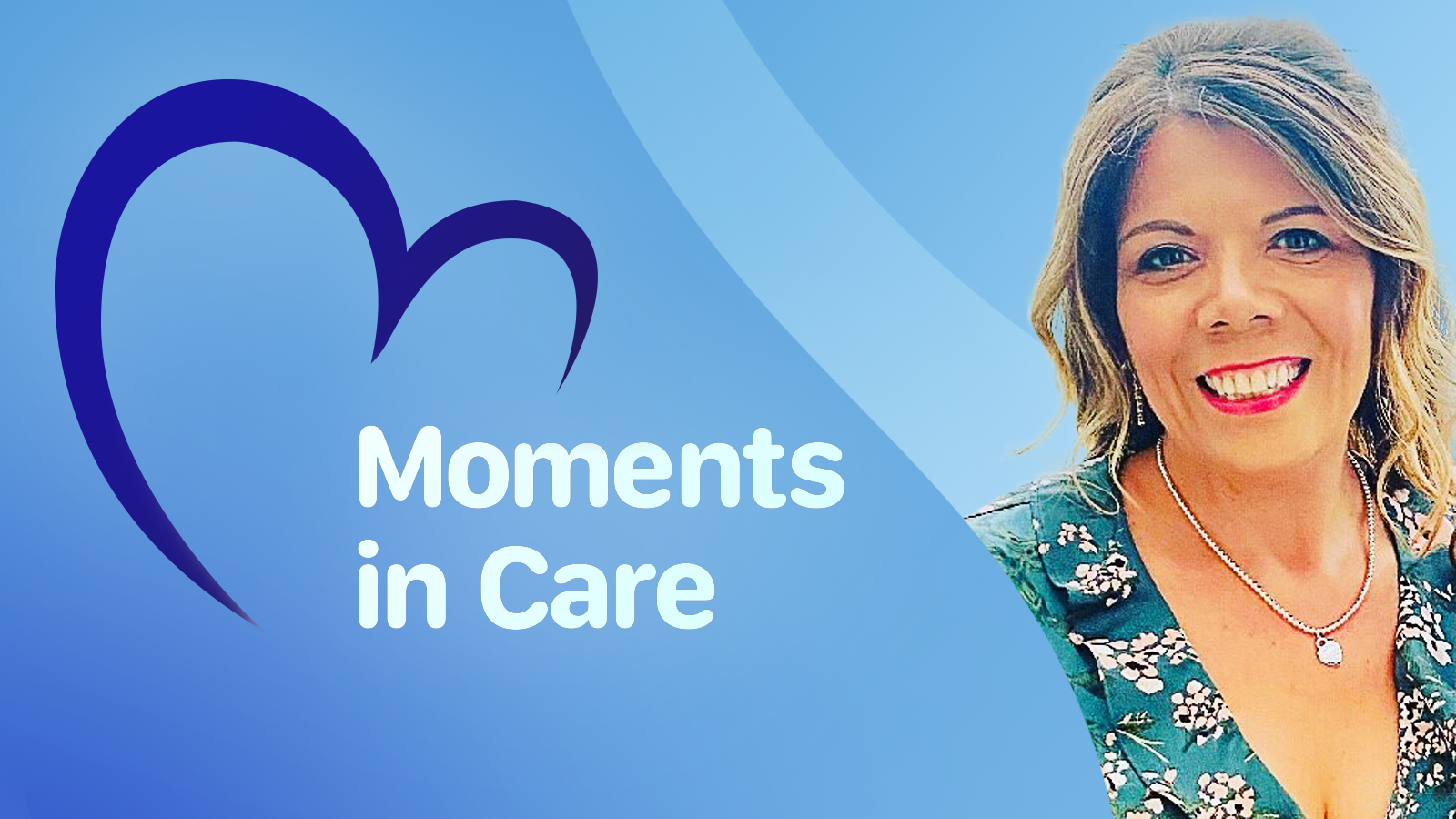 Di Ainsworth - Moments in Care
​We've been speaking to some of our healthcare community about their Moments in Care – that moment when they knew that they wanted a career in care – and we'd love to hear yours too!
Here, we share the story of Di Ainsworth, Regional Operations Manager, who talks about the care received by her mother in law and why this encouraged her to start a career in care.
"A job that makes a difference"
My mother in law Judi suffered a terrible stroke while living in Spain and we spent two weeks there, caring for her 24 hours a day. It's quite the norm for Spanish families to take care of patients during their recovery – unlike the NHS. On her day to leave hospital she suffered another stroke that left her unable to walk, with limited speech and unable to swallow. This time, we decided to bring her back to the UK, which was a huge challenge. Thankfully, we found her a Nursing Home in Stockport (Judi referred to it as a 5-star hotel).
Five years passed and we enjoyed frequent visits to the home, taking Judi out weekly to shop or for a meal and a glass of wine. The stroke made her a very happy and 'loving life' kind of lady, and she was loved by everyone because she made people laugh. Sadly, Judi passed away from Covid at the start of the pandemic.
My experience of the healthcare sector prompted me to explore a new career. Fast forward 4 years and I still love everything about what we do. This isn't just a job. It's a job that cares: a job that makes a difference.
Your Moments in Care
Di's passion for caring and making a positive difference will be a feeling that many of you will be able to relate to. If you'd like to share your Moment in Care with us, please send your story through to communications@newcrosshealthcare.com – we'd love to hear it!
If you enjoyed reading Di's amazing Moment in Care story, why not discover how Vanessa's first shift provided her Moment in Care, how Sophie found her Moment in Care when caring for her nan, and how Liz's trips to Lourdes became her Moment in Care? Each story is unique and personal, and it's wonderful to be able to share them with you.