Back to news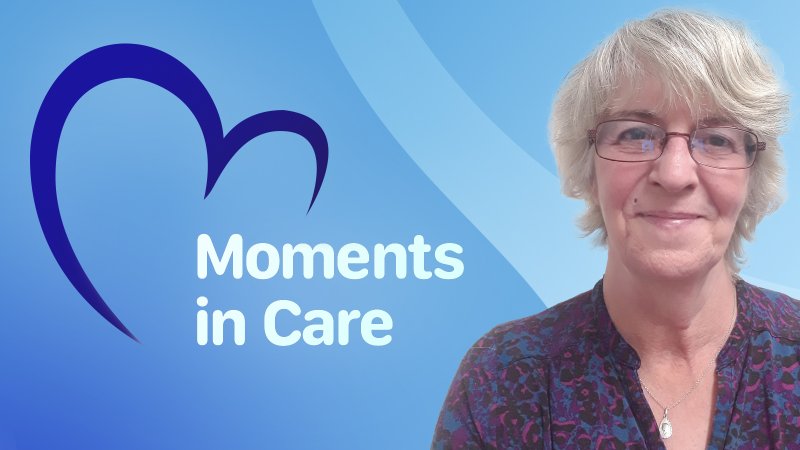 Liz Philbin - Moments in Care
​We've been speaking to some of our healthcare community about their Moments in Care – that moment when they knew that they wanted a career in care – and we'd love to hear yours too!
Here, we share the story of Liz Philbin, who talks about how a memorable trip to Lourdes encouraged her to start a career in care.
"A job I love, with job satisfaction every day"
From leaving school until 2005 I worked in offices as an admin officer. I thought it would be my job until I retired. However, my mum had travelled to Lourdes for many years, in a bus adapted to take 10 sick and disabled people, 10 helpers, a nurse and a doctor. Each helper shared a bedroom in a disabled-friendly hotel and looked after that person for the duration of the 10-day holiday.
When I was 42, she persuaded me to go with her. I loved the trip, looking after a girl with cerebral palsy – and found that this was what I wanted to do with the rest of my life.
I came home on the Saturday, resigned from my job on the Monday and was soon working in care. Today I perform various roles: HCA, Senior Care Assistant and Support Worker. It's a career I love, with job satisfaction every day.
I still travel to Lourdes every year (except for the last 2, due to COVID).
Your Moments in Care
Liz's job satisfaction and passion for care will be a feeling that many of you will be able to relate to. If you'd like to share your Moment in Care with us, please send your story through to communications@newcrosshealthcare.com – we'd love to hear it!