Back to news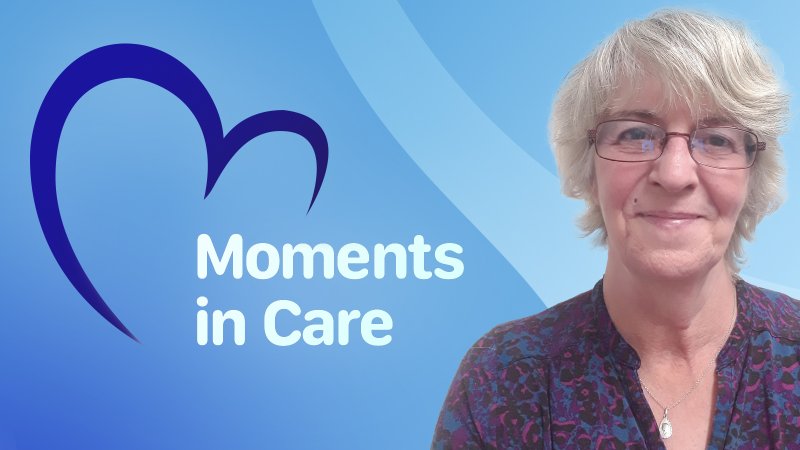 Liz Philbin - Moments in Care
​We've been speaking to some of our healthcare community about their Moments in Care – that moment when they knew that they wanted a career in care – and we'd love to hear yours too!
Here, we share the story of Liz Philbin, who talks about how a memorable trip to Lourdes encouraged her to start a career in care.
"A job I love, with job satisfaction every day"
From leaving school until 2005 I worked in offices as an admin officer. I thought it would be my job until I retired. However, my mum had travelled to Lourdes for many years, in a bus adapted to take 10 sick and disabled people, 10 helpers, a nurse and a doctor. Each helper shared a bedroom in a disabled-friendly hotel and looked after that person for the duration of the 10-day holiday.
When I was 42, she persuaded me to go with her. I loved the trip, looking after a girl with cerebral palsy – and found that this was what I wanted to do with the rest of my life.
I came home on the Saturday, resigned from my job on the Monday and was soon working in care. Today I perform various roles: HCA, Senior Care Assistant and Support Worker. It's a career I love, with job satisfaction every day.
I still travel to Lourdes every year (except for the last 2, due to COVID).
Your Moments in Care
Liz's job satisfaction and passion for care will be a feeling that many of you will be able to relate to. If you'd like to share your Moment in Care with us, please send your story through to communications@newcrosshealthcare.com – we'd love to hear it! Whether you were introduced to care through a friend or family member, have had a career in care for years and have a moment that really stands out, or have a particular individual you cared for who gave you your moment in care, let us know!
If you enjoyed reading Liz's amazing Moment in Care story, why not discover how Vanessa's first shift provided her Moment in Care, how Sophie found her Moment in Care when caring for her nan, and how the care received by Di's mother-in-law was her Moment in Care? Each story is unique and personal, and it's wonderful to be able to share them with you.