Back to news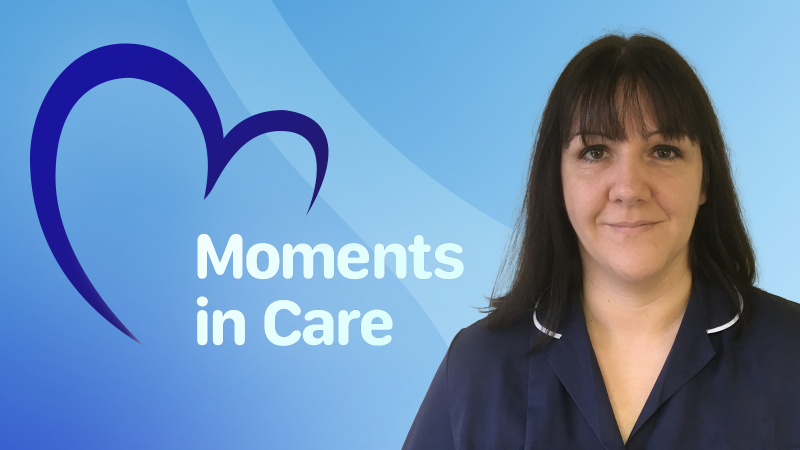 Vanessa Van Meensel - Moments in Care
​We've been speaking to some of our amazing healthcare community about their Moments in Care – that moment when they knew that they wanted a career in care – and we'd love to hear yours too!
Here, we share the story of Vanessa Van Meensel, Senior Paediatric Lead Nurse, who talks about how her very first shift provided her Moment in Care. ​
"It was heartbreaking."
My first job as a Paediatric Nurse was on a children's ward in the Channel Islands. On my first shift, I was introduced to a little girl with a genetic condition that meant she was unable to breathe when asleep. She had a tracheostomy, was ventilated, and required 24/7 supervision and care but had otherwise normal development.
She had spent the first year of her life in ICU in England before being transferred to the children's ward on the island. Back then, care packages didn't exist, and she'd been living on the ward for a couple of years. All the nurses on the ward were like her 'mummy', and we tried to give her as much of a normal life as we could in that situation, taking her on outings and eventually to school.
It was heartbreaking to see a little girl living in a hospital. The girl was finally fostered by a lovely family in England when she was seven. I couldn't be happier for her but also felt devastated never to see her again.
Recently I set up a new care package for a baby with the same health condition. It immediately took me back to those first few years of nursing, and I was determined to get her home as soon as possible. We managed to get her home safely aged 3.5 months, and I am so proud of what we achieved. To see her where she belongs with her loving family, having a great quality of life, means so much and is exactly why I love my job.
Your Moments in Care
Vanessa's love of her job is truly inspirational, and a feeling that many of you will be able to relate to. If you'd like to share your Moment in Care with us, please send your story through to communications@newcrosshealthcare.com – we'd love to hear it!