Back to news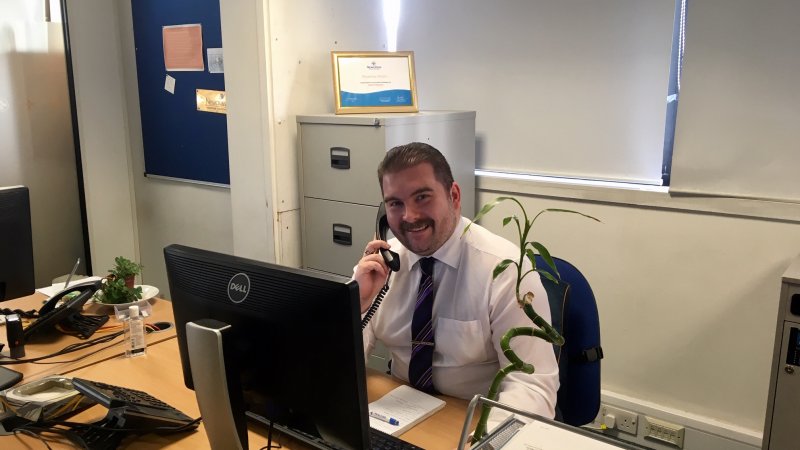 What does a healthcare coordinator do?
H​ave you ever wondered what a healthcare coordinator does? Are you interested in applying for one of our roles, but unsure about exactly what it is you'll be doing? Our Social Media Champion for Scotland, Louise Donachie, tells us more about her role as a HCC:
"Every day is different when you're a HCC. We make service calls to our clients, understanding their needs and adding their booking requirements on the system for HCA, Nurses, and Support Workers. We are also the first point of contact for all incoming calls for our staff.
We conduct interviews on a weekly basis and actively work through recruitment from web inquiry to first shift. Weekly Inductions for our new staff to show them how to use our systems and give them the best start on their Newcross journey.
As we are a quality-driven organisation, the HCC role is essential to maintaining a high-quality standard that involves ensuring all of the staff are fully trained and are registered with SSSC and are aware of their duties and responsibilities. We organise training and book training for our carers and nurses to provide new skills and knowledge which, in turn, strengthens our team. We monitor staff activity to ensure everyone can remain active and working and have weekly contact with all of our nurses and carers which involves supporting our cares through their SVQ courses and provide support for the assessors as well as organising the observations at the homes.
Our branch is very much team-focused and quality-driven and we understand the importance of the wider team ethos and liaise with Recruitment, Finance, Clinical, training, Marketing and Purchasing regularly, to ensure we provide the best service."
Canterbury's Holly Covus tells us why she loves being a healthcare coordinator:
"I love being a HCC because every day is not the same I get to speak to different clients and deal with various tasks each day. I love the client and staff engagement and it always makes it worthwhile when you receive positive feedback and also to know that you helped make a difference to service users and the care provided.
I love the way I can progress within my role and put myself forward for new and exciting tasks as I know Newcross will help me with learning and development within my career path. I have been fortunate enough to visit clients and their homes and see what a difference a good level of care can provide and how it can change people's quality of life this in its self makes me appreciate how I am part of that."
'Caring for the Carer' - Bristol's Luke Rundle tells us more:
"HCCs are the front line of the company and are therefore the first people the carers both see and speak to. This enables us to form a good relationship and knowledge of each carer. These relationships - combined with our always being available via phone or email - enables us to discuss not only work matters, but personal matters as well which is very important as carers have lives outside of Newcross which affects their availability and ability to work!
We spot differences in work patterns and have the confidence to call them and just have a chat to find out what's going on and if Newcross can support in any way. This could be offering closer shifts because their car has broken down or changing them tonight shifts for easier child care. We also provide practical help in the aspect of supporting them with any training they require or helping with visa applications and so on...
We are there for all staff in whatever capacity they require us to be and we recognise that each carer is an individual and to respect their differences and to assist accordingly."
Would you like to be a healthcare coordinator? Take a look at our latest job vacancies to find your next role.