Back to news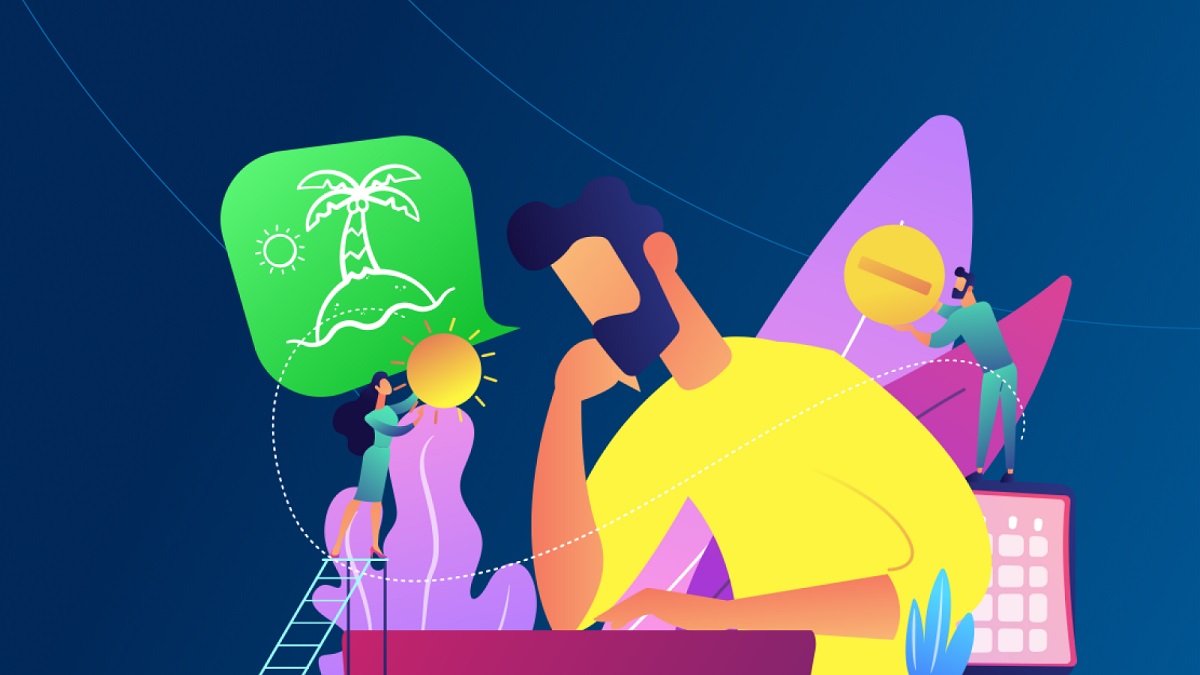 Newcross wellness webinars with Suhail Mirza
Wellness as a key to thriving in a tumultuous world
Suhail Mirza outlines how the above is impacting the world of work and healthcare and what to expect from the webinars due to commence this week.
Partnering with Newcross
I had the privilege of interviewing Stephen Pattrick as part of the key leaders segment of the LaingBuisson Healthcare Workforce and Recruitment UK Market Report 2021. His passion for healthcare and vision for truly transforming healthcare and the training of healthcare professionals was inspiring. So it is an honour to be partnering with Newcross and the great team there to support the wellness and flourishing of all staff groups over the next 3 months commencing on 17th March.
The purpose of the webinars is to give people immediate steps to secure the most empowering emotions they want on a daily basis and reduce the incidence of those emotions that can disempower and disengage us. They are also designed to help still that voice inside our head which can be our worst critic, and to set up the rules for the game of life so we can feel we are winning. It's about flourishing and supporting the Newcross vision to transform healthcare delivery, have the best trained healthcare workforce, and be the sector's learning partner for life.
The vision that Newcross has could not be more timely in a world of work that is seeing great opportunity but also tremendous challenges across all sectors; part of a broader wellbeing challenge our nation and world faces and must traverse effectively and urgently.
Employee wellbeing: A global challenge
On 7th February 2022, McKinsey Talks Talent stated clearly that employee's mental health had gotten worse compared to this time last year referring to people having been exposed to "prolonged stress, prolonged anxiety and prolonged uncertainty".
A study from the medical journal, The Lancet, published on 8th October 2021, looked at the effect of the pandemic on mental health in 2020 across 204 countries. It estimates that cases of depression rose by 53 million globally due to the pandemic (28% above pre-pandemic levels) and cases of anxiety increased by 76 million, a rise of 26%.
Noteworthy is the finding that the pandemic affected women's health more than men's; some two-thirds of the additional cases of depression were in women.
In the UK, the newly created Office of Health Improvement and Disparities (OHID) launched a new "Every mind matters" campaign on 5th October with the aim of improving the nation's mental health. This is to be achieved by directing people to free tools and tips to improve their wellbeing. By answering 5 simple questions, people can have access to a tailored "mind plan."
The OHID also published the findings of research that highlighted the scale of the challenge here in the UK; this found that nearly half of adults in England (49%) stated that the pandemic harmed their mental wellbeing. The effect on younger adults was even more pronounced, with some 57% of 18-34-year-olds saying the pandemic negatively impacted their mental wellbeing.
Within the healthcare sector, the Health and Social Care Select Committee published its report on "workforce burnout and resilience in the NHS and social care" in June 2021, stating that the issue was now an "emergency" and posed an "extraordinarily dangerous risk" to the functioning of both services. The government responded to this on 15th February this year and there is clearly much work to be done.
Hope and vision
In light of these challenges, it's inspiring to see leading healthcare organisations taking bold and innovative steps to support the workforce generally and also in wellness initiatives. It was part of my preparation for the Healthcare Report to share time with over 100 leaders across the NHS, social care and the third sector, as well as with many of the leading workforce partners to each of these segments of the healthcare market
Newcross were featured as a leading business in LaingBuisson Healthcare Workforce Report and its innovative suite of services for its workforce, from supporting apprenticeships, the features of Newcross World and its provision of extensive benefits under its Employee Assistance Programme (EAP), have all been standout features.
Even as we continue our journey in a post-Covid restrictions world in the UK, the need to support the healthcare workforce in such ways has never been greater,
Wellness sits at the centre of this, and finding a place of flourishing was a personal driver for me in my own journey which has lead me in recent years to have the privilege of supporting the wellness of all groups of workers across the NHS and many sectors (retail to energy, technology to construction and housing) across the globe.
A personal journey
My inner wellness coaching takes a whole-person approach to address mind, body and spirit. It draws on my own journey from the depths of darkness some years ago which took me across the globe to immerse myself in hundreds of books, research articles, and meet some great teachers and guides.
I developed my WISDOM model of coaching and this draws on all of the above. It also takes inspiration from recent developments in the fields of multicultural psychology and Positive Psychology, the latter being prominent in popular culture through the books of Daniel Goleman.
Combining these approaches with other well known "models" of psychology, such as that set out in the work of Abraham Maslow, and completing my training with Tony Robbins and Chloe Madanes has been a transformative journey. It has allowed me to share steps that draw on personal experience (from both my own journey and those whom I have coached) that can help, in a few minutes each day, to transform inner wellness.
Webinar on 17th March 2022
Now, can we make such change to a place of much more flourishing based on only a few minutes a day? It sounds like a bold claim and I am looking forward to sharing the steps that sit within that claim commencing with the webinar on Thursday.
The steps I will be sharing have worked (for me and others) and whilst they are simple they are not easy. It takes effort but the rewards can be profound.
That we can share such learning across time and space is testimony to the technological revolution that allows us such digital connectivity and interaction. I know this is something that sits at the heart of the "moonshot" vision within Newcross. It seems apposite therefore to leave the last word to Stephen whose enthusiasm for this was palpable in our interview:
"This is such an exciting time and opportunity within healthcare and education/training being the hottest areas where technology will play an exponential role."
Look forward to the privilege of meeting you on Thursday.
​
​
​
​
​
​