Back to news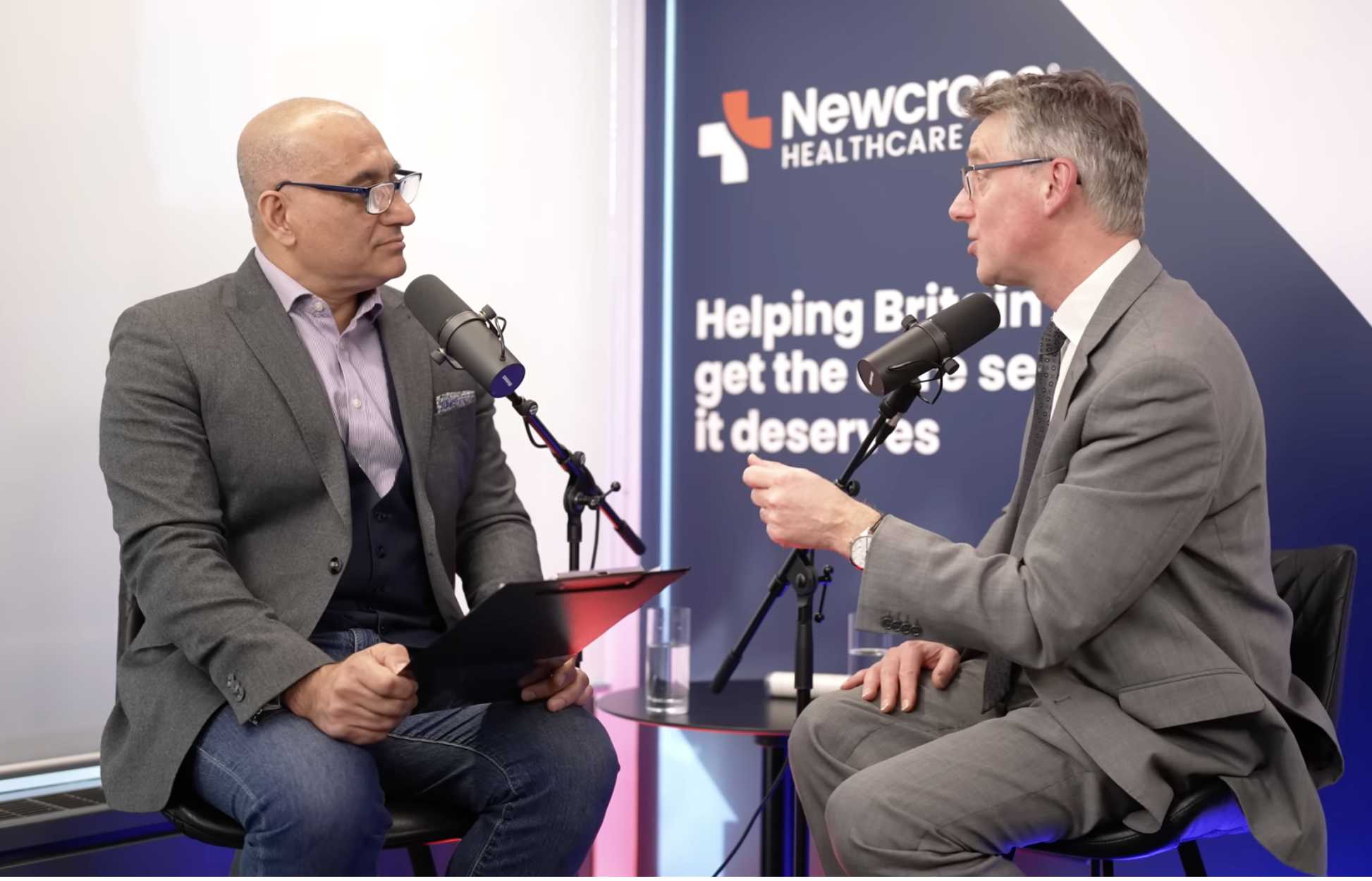 Sir Julian Hartley talks strike action in healthcare
​
​
NHS leader warns of serious consequences of continued strike action and calls for speedy resolution
Speaking to Newcross Healthcare's Voices of Care podcast, Sir Julian Hartley, the incoming chief executive of NHS Providers, which represents hospital, mental health, community and ambulance services across the NHS, said:
"The long term implications for strike action as the NHS attempts to recover from COVID are serious and significant. We need to see a speedy resolution to the industrial action. The consequences for the NHS if it continues indefinitely are serious, particularly in terms of the challenges that we're already facing in the urgent care pathway with the issues with ambulance attendances, handovers, crowded EDs and also of course the concomitant social care challenge. And then the second big issue is, of course, the recovery in terms of operations that will be cancelled when we're trying to catch up with the backlog of patients that have been affected through the pandemic of not getting their care and treatment. Those are big issues that we need to see the NHS succeed on. The NHS will be seriously hampered if industrial action continues in the way that it is happening right now.
Sir Julian, the outgoing CEO at Leeds Teaching Hospitals NHS Trust, was asked whether he thought the industrial action by nurses and ambulance staff would escalate. He said:
"We obviously need to have a process of negotiation. There has to be an end game here. It can't continue indefinitely. And if it does, there'd be serious consequences for the NHS and indeed more broadly for social care too. So, we need to see this hopefully brought to a resolution quickly so that we can focus on the things that we all want to focus on in terms of attending to patient's needs, both in urgent and emergency care improvement and of course on elective recovery.
On the issue of safety for NHS staff during the strikes, Sir Julian added:
"Maintaining safe staffing in critical areas during this action is obviously a priority for trusts, and trusts, I know, are working very hard with staff side organizations, obviously with RCN, UNISON, GMB to make sure that critical services can be maintained. But that is challenging and it takes a lot of leadership management staff time to mitigate and manage those contingencies, which means we're not attending to the medium term recovery that we all need to see happen. So, everyone right now is preoccupied with the immediate operational challenges that industrial action obviously creates. So we need to see that resolved in order for us to fully focus on the recovery that we all want to see in terms of urgent and emergency care and indeed elective waiting times coming down."
​Sir Julian will take up his new post as CEO of NHS Providers on February 1st, 2023.
Since joining Leeds Teaching Hospitals as Chief Executive in 2013, Julian has created a patient-centred culture by engaging and empowering frontline teams to improve hospital services.
Through the introduction of The Leeds Way, Julian has led the Trust to become the most improved acute trust in the country in the national staff survey across the board, showing significant improvements to Staff Engagement year on year.
Julian also plays a key leadership role in the local and regional health economy acting as the Chair of the West Yorkshire Association of Acute Trusts and is a core part of the leadership team for the West Yorkshire and Harrogate Care Partnership.
Julian was asked by NHS Improvement to work on the national NHS People Plan, which forms part of the NHS Long Term Plan. During this secondment, from 21 January to 31 March 2019, Julian helped lead discussions on making the NHS a better place to work.