Back to news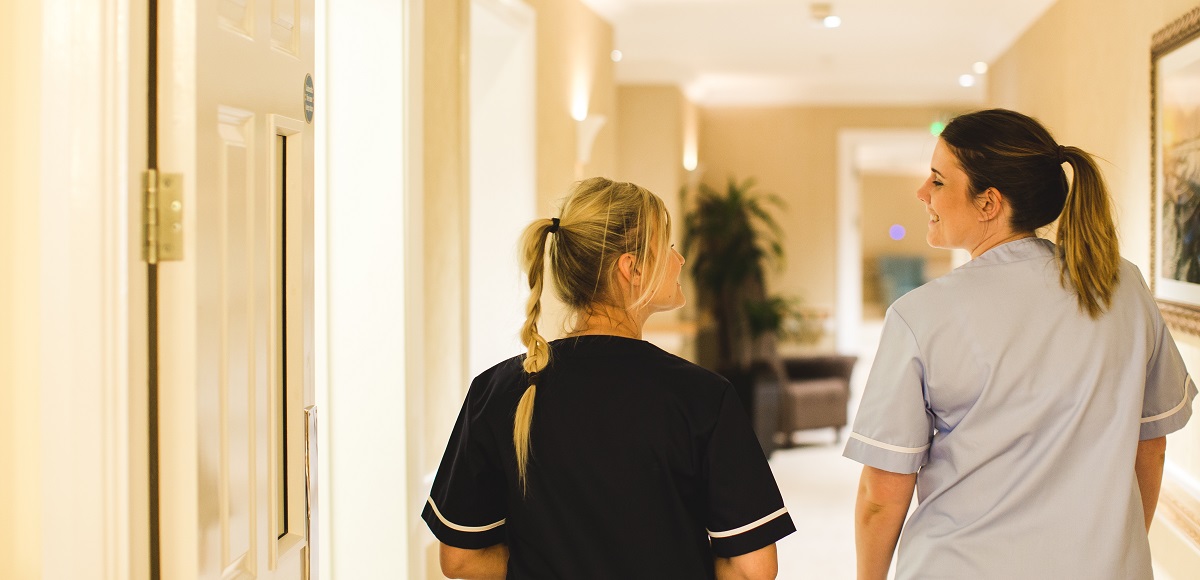 ​7 great reasons to work in healthcare
Looking for a new career? Here, we share 7 great reasons to work in healthcare.
1. A choice of career paths
There are lots of different career paths on offer when you work in healthcare. For example, you could choose to become a healthcare assistant or support worker and help people with personal care and maintaining their independence. Alternatively, you might like to train to be a nurse and gain clinical expertise that you can develop throughout your career.
2. Development opportunities
With plenty of development opportunities available to those who work in healthcare, you can be sure that you'll be able to grow your career and find the right role for you. This could mean completing training that enables you to work across new settings, or upskilling and taking on further responsibilities.
3. It's rewarding
Working in healthcare is very rewarding as you'll be helping people during every shift. You're sure to have a fulfilling experience through making people smile and improving their quality of life, and you'll be interacting and forming amazing relationships with those you care for too. You'll certainly leave every shift knowing that you've made a positive difference.
4. Flexible working
Care is required every hour of the day, so working in healthcare offers flexibility that you may not find in other roles. This could including working days, nights, weekdays, and weekends, and provides the opportunity to choose shifts that suit you. This is particularly useful for those searching for a job that can be flexible around childcare responsibilities.
5. Every day is different
No two days are the same when working in healthcare, which makes this the perfect career choice for those who love variety. No matter which healthcare career path you choose, you can be confident that your shifts won't be repetitive, and there will always be new and interesting things to learn about those that you're caring for.
6. Job security
The demand for healthcare professionals is ever-growing for many reasons, including an aging population. For this reason, you can expect job security as there will always be work for you – because people will always need care. As mentioned before, you can upskill and develop to find the most suitable role too, meaning that you really will have a career for life.
7. Be part of a team
A career in healthcare means that you'll be working as part of a team, no matter which role you choose. Each member of the team plays an important role in providing the best possible care for every individual, and you'll be an integral part of that. This gives you a great opportunity to learn more about different roles and what they involve too.
Read for a new role in healthcare? Take a look at our job vacancies and apply online today!